Clean Lab Coat Initiative
Main Content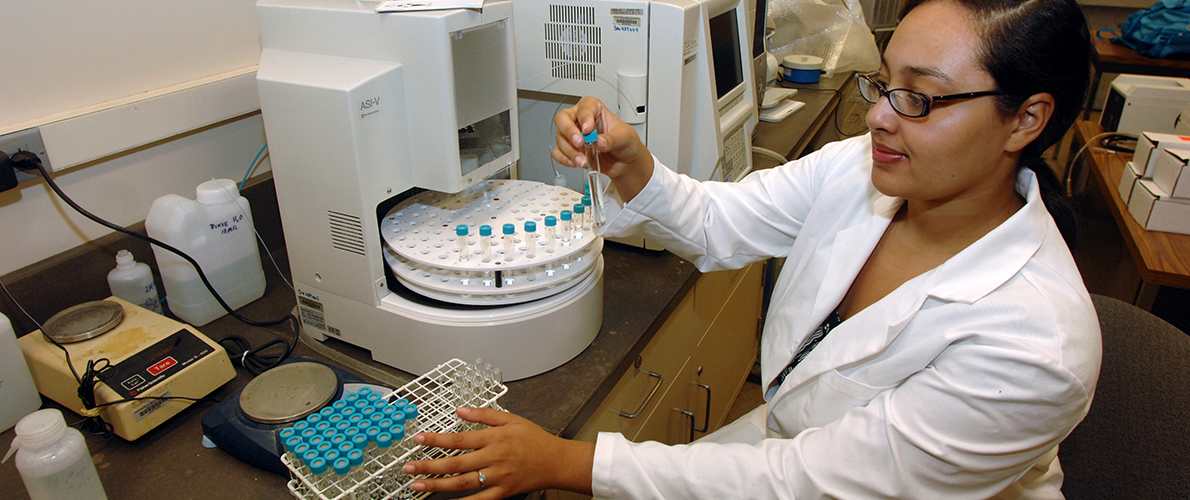 In the spirit of promoting a culture of safety, the Vice Chancellor for Research & Dean of the Graduate School is pleased to announce the implementation of the Clean Lab Coat Initiative.  This program is designed to facilitate lab coat hygiene through providing, laundering, and repairing lab coats through a checkout system based in the Laboratory Animal Program in Life Science III Room 1062.  Two styles of coat are offered – cuffed sleeve and uncuffed – in a variety of sizes.   
This program is currently offered at no charge to the research community (faculty and staff of research labs) through the generosity of the Vice Chancellor for Research and Graduate School Dean. The Clean Lab Coat Initiative is in its infancy and will evolve once usage rates and lab needs are better understood.
 Participation Information
Each laboratory is limited to two assigned lab coats at this time.
Only Principal Investigators or their pre-appointed designee may communicate about or retrieve lab coats.
Lab coats will be distributed by appointment only through the Laboratory Animal Program in Life Science III.
Labs will be assigned coats on a first come, first served basis.  Labs are encouraged to opt-in early, as quantities are limited.
Soiled lab coats may be exchanged once per week for clean ones.  Exceptions will be made for soiled coats that should not be worn once soiled (as supplies allow).
Tracking of usage helps with understanding usage trends and needs.
Replacement costs for lost coats will be charged to the BP provided at time of assignment. Normal wear and minor damages will not be charged.
All coats are 100% polyester and not flame nor fluid resistant.
Please DO NOT allow lab coats to become contaminated with radioactive isotopes.  This will render them unusable and will require them to be discarded and replaced at the lab's expense. 
Please contact the LAP office at lap@siu.edu for instruction prior to returning a coat with questionable contamination. 
Forms
Please complete the Check-Out questionnare and schedule your pickup before coming to the office to get your coat.
Return forms should be completed prior to or at drop off. Drop offs can be made at any time during normal business hours. Returned coats MUST be placed in the receptacle in room 1062. 
Lab Coat Size Chart

| | | | | | | |
| --- | --- | --- | --- | --- | --- | --- |
|   | S | M | L | XL | 2XL | 3XL |
| Chest | 35-37 | 38-40 | 42-44 | 46-48 | 50-52 | 54-56 |
| Waist | 27-29 | 30-32 | 34-36 | 38-40 | 42-44 | 46-48 |
| Hips | 35-37 | 38-40 | 42-44 | 46-48 | 50-52 | 54-56 |
Measurements in inches